Si
Capital City
The Open
Monarch or Ruler
Speaker
Religion
Circlian
Language
Siyese
Series
The Age of the Five Trilogy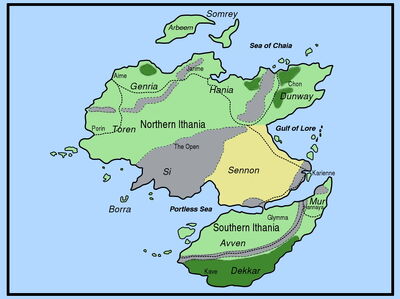 Si is a country in Northern Ithania, it is mostly filled with mountains, and it is where the Siyee live. The main place of meeting for the Siyee is the Open, which is also where the Bald Mountain Tribe live.
Community content is available under
CC-BY-SA
unless otherwise noted.